View all posts
Spotting COVID-19 Scams
03/24/2021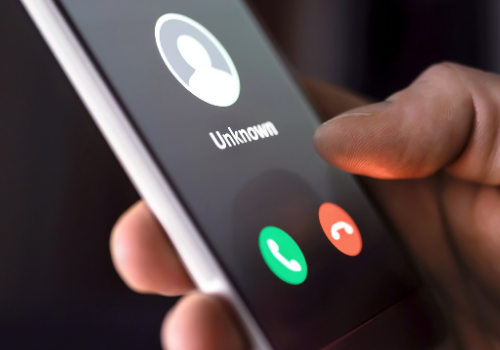 It's important to stay up to date to protect yourself and your loved ones from becoming a victim of a scam.
COVID-19 vaccines are available, but with it comes the inevitable spike in vaccine scams designed to expose your personal information and steal your money.
Watch out for these COVID-19 vaccine scams
You're asked to pay for the vaccine - You shouldn't have to pay for the COVID-19 vaccine when it's your turn. If you're asked to pay, the offer may not be legit. Double check with your insurance.
You're told to take additional tests before you get the vaccine - You won't be asked to take an antibody test or COVID-19 test before you receive your vaccine. So, if you get calls, texts or emails that claim you should buy a test before you get your vaccine, it's a scam.
You're offered early access for a fee - If you receive an offer to get your COVID-19 vaccine early for a fee, ignore it. No health department or vaccination site would offer such a deal.
You're told to pay to have the vaccine shipped to you - Vaccine distributors are not shipping doses of the vaccine to individuals, and you shouldn't administer the vaccine yourself. You should only receive the vaccine at an authorized vaccine site.
You're asked to schedule appointments through unauthorized platforms - It's best to schedule your appointment through your health department, hospital system or local pharmacy.
Here are some ways to protect yourself against vaccine scams
Always question unsolicited phone calls, emails, texts and social media outreaches regarding the vaccine itself or the distribution of it.
Contact your insurance company for information or advice on paying for the vaccine. Do not pay out of pocket unless you verify that is how your plan works. Most people will not have to pay out of pocket, and even if you don't have insurance, your vaccine may still be covered.
Be wary if someone asks you to pay money to get put on a waiting list or move up on the list.
Never give away your personal information (SSN, DOB, address, bank information, etc.) to someone who calls you asking for it when you can't verify who they are.
A good rule of thumb to follow when you receive a COVID-19 vaccine offer call is to assume it is a scam.
Want to learn more about fraud prevention and security? Check out these USEFCU blog posts: 5 Tips For Shopping Online Safely