View all posts
OKC Fall Activity Guide 2020
09/09/2020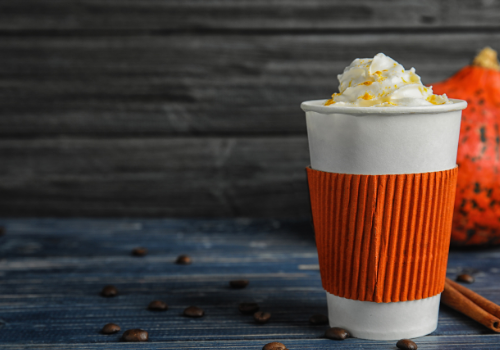 It's Fall, which means you can officially drink a Pumpkin Spice Latte guilt-free. It also means (hopefully) the return of cooler temperatures, changing leaves, and all the wonderful things we love about Fall in Oklahoma.
There is no shortage of Fall activities throughout our great state. To help you build your Fall Bucket List, here is a list of activities for September.
Due to the uncertainty related to COVID-19, double-check that the below events remain scheduled as noted below.
Sept. 5
Kids Take Over the Cowboy at the National Cowboy & Western Heritage Museum (1700 NE 63rd St). A great event available on the first Saturday of every month. For ages 4 – 12. 10 a.m. – noon.
Sept. 11 & 12
Old Chicken Farm Vintage Barn Sale in Jones (12699 E Britton Rd, Jones) features vintage furniture, decor, handmade treasures, repurposed possessions, and more. Adults, $5, kids (13&under), FREE. Friday, 10 a.m. – 5 p.m. & Saturday, 9 a.m. – 4 p.m.
Sept. 17 – 20
Rogers County Free Fair at the Claremore Expo Center (400 S Veterans Pkwy, Claremore) features a horse show, car show, 4-H and FFA competitions, carnival rides, children's area, midway games, and more. See the website for a complete schedule of events.
Sept. 19
FREE Cherokee Strip Celebration in Downtown Perry (various locations) features a 5k, parade, Mock gunfights, live entertainment, food, exhibitors, and more. 10:30 a.m. – 4 p.m.
Sept. 12
FREE See You Saturdays at the Oklahoma Hall of Fame (1400 Classen Dr) features themed experiences and learning opportunities for families to enjoy together including crafts and guided tours. Available the second Saturday of every month. All ages welcome. 10 a.m. – 1 p.m.
Sept. 13
FREE Fiestas Patrias OKC at Scissortail Park (300 SW 7th Street). Festivities will include internationally known recording artists and a special ceremony called "El Grito", folkloric dancing, activities for children, a parade of horses, and the crowning of Miss Cinco de Mayo - as well as food, drinks, and activities for the kids and more. 1 – 10:30 p.m.
Sept. 25 – Oct. 18
Fall Festival & Pumpkin Patch at the WINGS: A Special Needs Community (13700 N Eastern, Edmond) features pumpkins, pony rides, a pumpkin train, hayrides, a hay slide, corn maze, bounce houses, games, and more. $5; kids (2 & under), free. Friday & Saturday, 10 a.m. – 6 p.m.; Sunday, 1 – 6 p.m.
Sept 24 - 27
Mesta Festa is going virtual this year. Enjoy the essence of the event with Mesta Festa - at Home. For this one year, enjoy great music and a sampling of local beers from the comfort of your own home! From September 24th – 27th, pre-order your Mesta Festa "At-Home Kit" online. These kits are limited in quantity and will be available while supplies last. Benefits the Mesta Park Neighborhood Association.
Sept. 26
Orr Family Farm opening day! Orr Family Farm has something for everyone. A true one-of-a-kind experience with more activities being added every year. Kettle corn fills the air as you go on a hayride, visit the pumpkin patch, or maybe shoot some apples out of a giant Cannon Blaster! 10 a.m. – 6 p.m.